The idea of a robot vacuum cleaner is both beautiful and terrifying at the same time. On the one hand, I don't have to clean my room quite as often anymore. On the other hand, the powerful AI technology we see in robot vacuums are a sign of an eventual revolution. Granted, the idea of that is hilarious as you see your space repeatedly bashes its head against the wall in an attempt to find the right path.
Regardless of how silly they may look, a robot vacuum is a neat device to have around the home. The best ones cut down on the amount of time you spend cleaning up the dust from your floor. With this in mind, we've compiled a list of the best robot vacuums NZ has to offer.
The Top Five Robot Vacuum Cleaners
We have compiled the following list of the best robot vacuum cleaners in New Zealand.
iRobot Roomba e5
Xiaomi Mi Robot
Electrolux Pure i9 PI91-5SGM
iRobot Roomba i7
Hoover Ranger 5241
The primary focus of our review will come from the effectiveness of cleaning floors. The remaining points will go to various ease of use features related to programming and cleaning the robot vacuum.
Xiaomi Mi Robot
Power 55 W
Battery capacity 5200 mAh
Weight 3.8 kg
Dimension 96 x 345 x 345 mm
In direct competition with iRobot, Xiaomi released an eerily similarly named product called the Mi Robot. The two are also pretty similar in quality, which is excellent, given that the Mi Robot is incredibly cost-effective. Just don't expect it to handle any carpet, which is a pretty common issue with this type of vacuum.
It runs a bit longer than the Roomba e5, but the charge time is not on the model. Its programming will be able to detect stairs and the timing at which it needs to return to the charger.  Much like most of these models, you will need a smartphone app to program it. 
The cleaning process is also pretty easy. It doesn't have the noticeable green to it, but it is still easy to remove the rollers underneath. The dust container lasts for most more massive house cleaning, requiring regular maintenance like most of these.
This carpet cleaner can also handle pet hair, which is excellent if you are like me and have dogs running around the house. Overall, it is convenient and at half the cost of most comparable models.
iRobot Roomba e5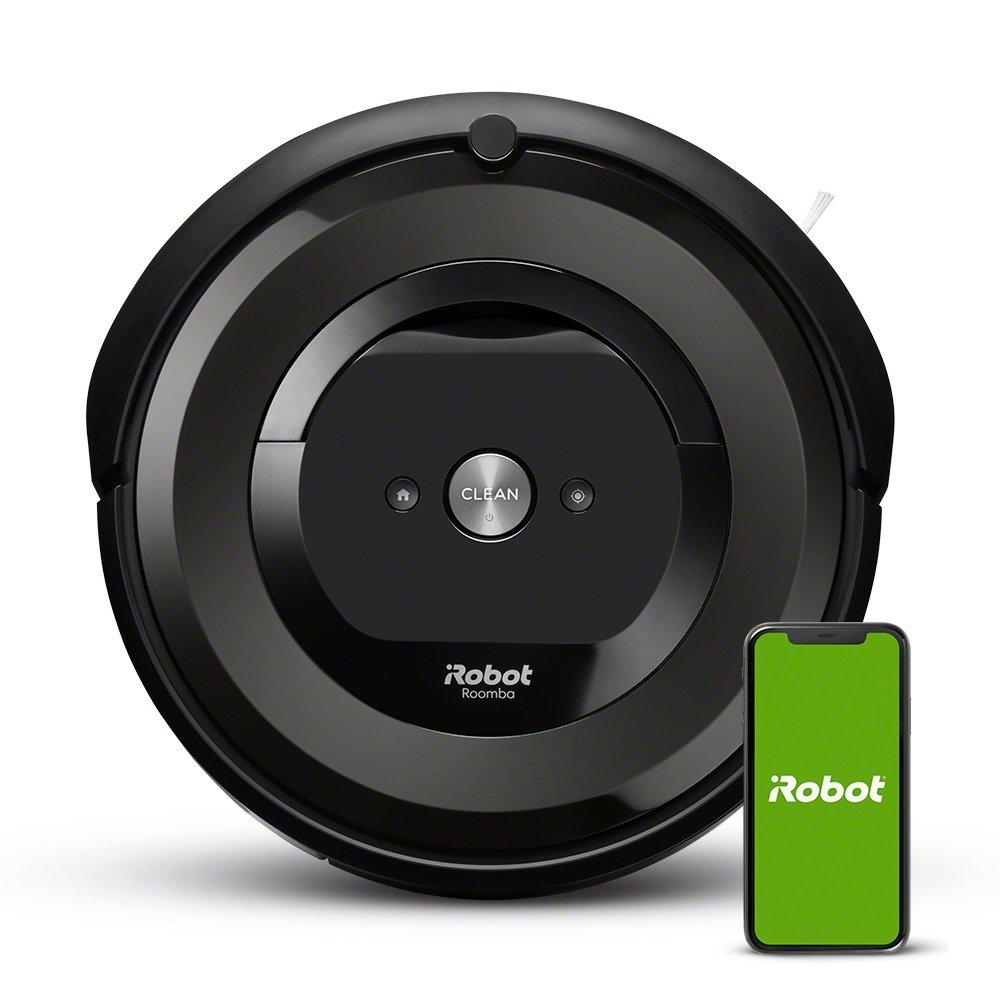 Power 50 

W

Battery capacity 1800 

mAh

Weight 3.37 

kg

Dimension 34.3 x 9.4 

cm
It is impossible to have a review of the best robot vacuum cleaners in existence without mentioning the original vacuum: the Roomba. iRobot were trailblazers for their time, bringing with them a large number of companies that need to play catchup. Based on our findings, they still regularly make the top of the charts.
The iRobot Roomba e5 runs around your carpets and hardwood floors for an average of one and a half hours. Its charging time will take an additional half of an hour on top of that, which isn't bad considering its run time.
The bristles underneath are spread across the entirety of the robot, making this one effective at cleaning corners. It is also incredibly easy to clean, given that dirt and grime will be against a bright surface. Much like other robot vacuums, it needs some work at cleaning any thick carpet.
When you program it, this device will be able to return to your charger automatically. The phone application with this one is also pretty easy to use, allowing you to program the best time to use it, which will probably be when you aren't there.
Electrolux Pure i9 PI91-5SGM
Battery Li-ion 14.4 V
Weight 4.7 kg
Capacity 0.7 L
Dimension 85 x 325 mm
Electrolux has been on this site for things not involving robot vacuums. Regardless of where they land, they seem to be pretty good at what they do. This vacuum cleaner is one of the few that can handle some carpets. 
While it does well here, it seems to have sacrificed some of this in its ability to handle longer pet hair. Also, it can struggle when going from hardwood to carpet. Regardless, this is the robot vacuum cleaner you want if you have any form of carpet.
The running time is 43 minutes, which is a bit smaller when compared to some other models. It is still more than enough time to handle most spaces. The charging time is at 180 minutes.
As always, you will need a pretty simple phone application to program it. It does detect stairs and knows when it needs to get back to its charger. With everything else, it is on par, making it one of the best robot vacuum cleaners in New Zealand.
iRobot Roomba i7
Power 2 AA batteries
Weight 3.4 kg
Capacity 500 

ml

Dimension 33.8 x 9.2 cm
The iRobot Roomba i7 is what we would call a premium item on this list. It is a neat little robot with an ample dustpan for the largest rooms. Regardless, if you want to limit it, there is a "virtual wall" feature that comes with all Roombas that prevent them from leaving a defined area.
Even if you don't limit it, it will take around 80 minutes to clean the space it has. It returns itself to the charger during this 80 minute period when finished or low on the battery. It is also incredibly quiet.
The phone app is pretty easy to use. It has some unfortunate issues with carpets and animal hair. It doesn't struggle to transfer between different layers of carpet unless you have a shag carpet in your house.
Overall, this premium item is an excellent choice for your household. Just check over its work on the carpets, and you will be fine.
Hoover Ranger 5241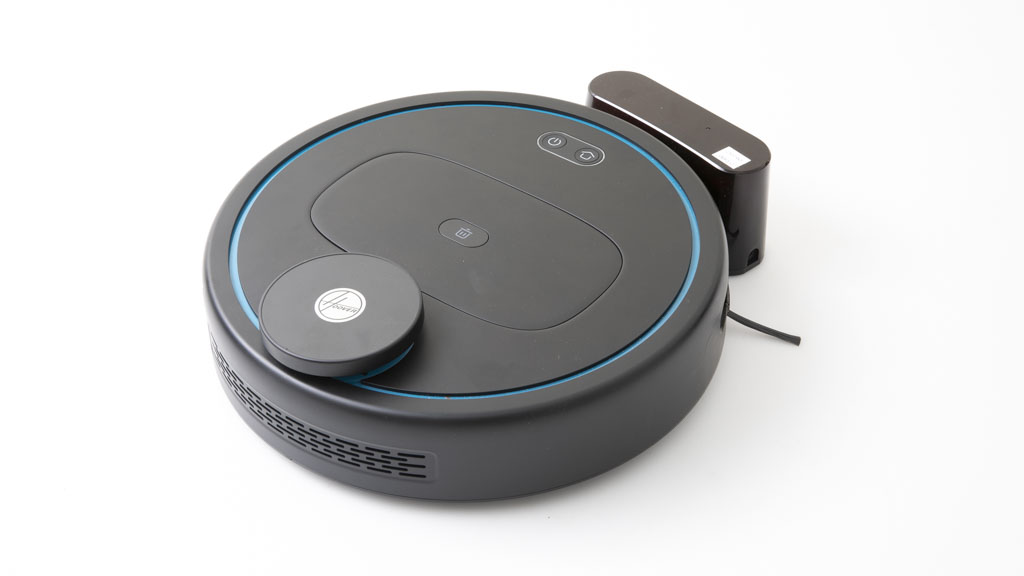 Power Li-ion 14.4V / 2500mAh
Weight 3 kg
Charging time 210 min
Full charge usage 50 m
Hoover is a company that is known for vacuum cleaners. So you imagine that the marketing team was eager to reveal how it was going to compete with the Roomba. The Ranger 5241 is competition, which will give iRobot something to consider.
Like most robot vacuums, it has problems with carpet and pet hair. Provided that you are willing to deal with that, it does have stair detection and map zoning that allows you to control where this thing goes. All of this is programmable through Hoover's application.
If you aren't satisfied with where the ranger is going, this is the only vacuum on this list with remote control features. While some may suggest that eliminates the need for a robot vacuum, It allows you to help the robot vacuum navigate more complicated locations. Also, it could be entertainment for your kids if you need it.
Features You Will Need From The Best Robot Vacuum Cleaners in NZ
The best robot vacuum cleaners all have the same features. Each of these features will give the best of the best an edge over their competition.
Programmable Application
All of these robot vacuums come with a programmable application. The application allows you to inform the Roomba when they need to activate. These will all allow you to control the day in which it is in use.
If you are nervous about how this vacuum may behave, select a time that you will be able to witness it. After the initial test for your house, choose additional times where you will be out of the house. While none of these vacuums will exceed the volume of a typical conversation, nobody likes to hear a vacuum.
Stair Detection
A Roomba without stair detection is an accident waiting to happen. Thankfully, all of the robot vacuums on this list have that feature. It will stop when detecting a gap in front of it.
Running Time
The running time is one of the essential ease-of-use considerations on this list. We will list out the comparisons between these vacuums below.
iRobot Roomba e5: 95 minutes
Xiaomi Mi Robot: 110 minutes
Electrolux Pure i9 PI91-5SGMz: 45 minutes
iRobot Roomba i7: 80 minutes
Hoover Ranger 5241: 50 minutes
The Xiaomi Mi Robot is the clear winner in this category. Once the total time elapses, it will move into the next feature.
Automatic Return
When your robot vacuum has an automatic return, it will return to the charging station once its battery is nearing death. Unless your house is incredibly vast, you should not need to worry about it dying on the way there.
Zone Mapping or a Virtual Wall
Zone mapping and virtual wall feature both fall into the same category. Using your phone, or a device that your robot vacuum comes with, you will be able to limit the area your robot can vacuum.
The walls are typically much more straightforward, but the mapping features provide you with a bit more power. Mapping allows you to control what room the robot vacuum will enter on any given day without relocating the virtual walls. Hoover is the only company that included mapping technology.
Conclusion
After careful consideration, the Xiaomi Mi Robot wins due to its impressive battery life. That, combined with its ability to clean pet hair effectively, makes it a great addition to a variety of homes.
While it is true that the Electrolux model is better at carpet cleaning, hardwood floors are becoming far more common. As always, our choice may not be your choice when it comes to the features you need. In our case, the best robot vacuum cleaner in NZ is the Xiaomi Mi Robot.
I'm a Consumer Review Specialist that loves to gab about the latest in appliances. As a dad, a lot of my energy goes into keeping up with my four-year-old.
I'm one of those people that needs his appliances to work. As a writer, I'd take some of the burden from your hands with my research. You can check me out on copysmith.org if you want to see any of my other work.