With air pollution being a primary concern in 2020, you need to consider an air purifier. If your priority is to improve the breathing quality in your home, this needs to be on the list. But if you were like me a few years ago, you may be asking about what to look for.
It is normal to be confused with air purifiers. Like me, you may have no idea whether the terminology they use is just buzzwords for the industry or something actually useful.
Because of this, we have comprised a list of our favourite humidifiers and some features to look out for. With this in mind, here are the best air purifiers NZ has to offer.
Top Four Air Purifiers NZ in the Year of 2020
We have selected four purifiers among those that they have in New Zealand. These have purifiers come with a variety of different options, but all of them are high-quality. As always, choose the purifier you want based on what you or your family needs.
Sheffield Seven Stage Air Purifier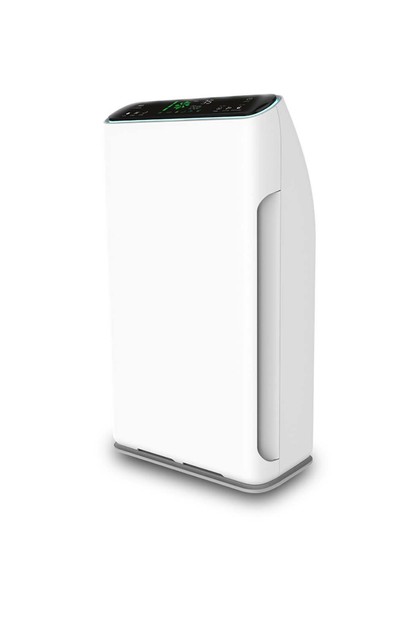 Filters air at a volume of 320m3/h (CADR), PM2.5 99.97% (HEPA13), TVOC 93.5%.
Timer 30 min to 12 hours
Purifies air up to an area of 38m2.
3 Fan speeds
The Sheffield Seven Stage Air Purifier does what you would expect it to. As a result, it improves the environment at a pretty good rate but doesn't do much else. Many of the other products that we review include additional settings, this one does not.
However, given its laser-focus on what matters for an air purifier, it is a strong contender. It has a sleek design that makes it perfect for blending into most locations. It has an automatic mode for people who don't care to mess with it, and a child safety lock so that kids cannot get into it
Philips AC3256 HEPA Filter Air Odour Purifier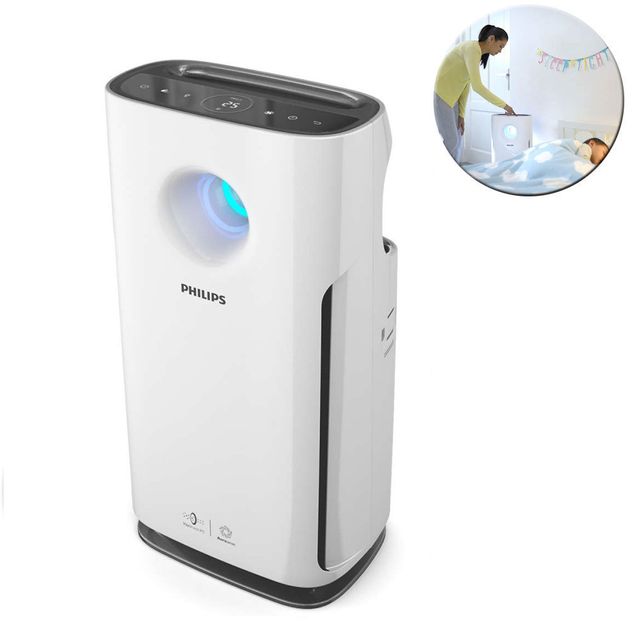 Power 11~60 W
Voltage 220-240 V

Weight

8.3 Kg
Filters out PM2.5: >99% (1h) % , CADR (cigarette smoke): 393 m³/h , Filters out bacteria: 99.99% (1h) %
The Phillips AC3256 is a powerful device known for filtering large living rooms worth of air. It is relatively small, easy to move, and has an air quality sensor. However, it isn't so little that it is not noticeable, so you if you are expecting something to blend, look elsewhere.
The fan kicks into high gear on the highest setting. As a result, it will kick up dust in the air. Also, it is pretty loud at this level, so you don't use the highest setting at this level. The unit will lock up if you delay replacing filters, which is a protective feature that sometimes is an annoyance.
Dimplex 40 Litre Dehumidifier and Air Purifier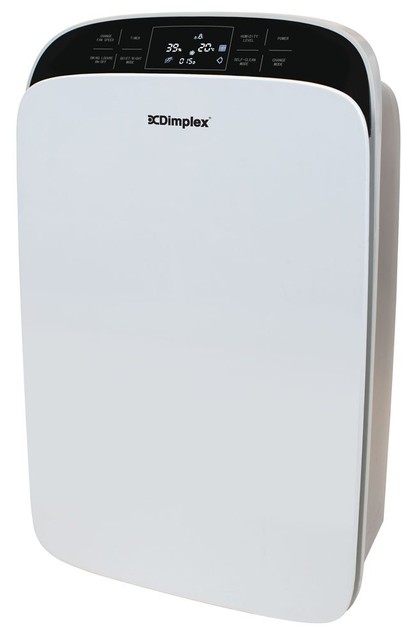 Drainage tank 6 L 
Capacity 40 L
Dimension 410 x 665 x 265 mm
Timer 24 Hr
The Dimplex 40 Litre Dehumidifier and Air Purifier has a six-litre tank that can remove 40 L of moisture from the air. This is a unique feature limited to the Dimplex, as no other air purifier on this list has a built-in dehumidifier. 
As a result, there are new things to be worried about. Dimplex addresses these worries by providing a defroster and a mildew guard built into the unit.
Regardless of its best efforts, the combination of the two appears to have increased the noise pretty massively. Also, the air purifier portion is relatively weak.
DeLonghi Comfort Air Purifier with Heating and Cooling Fan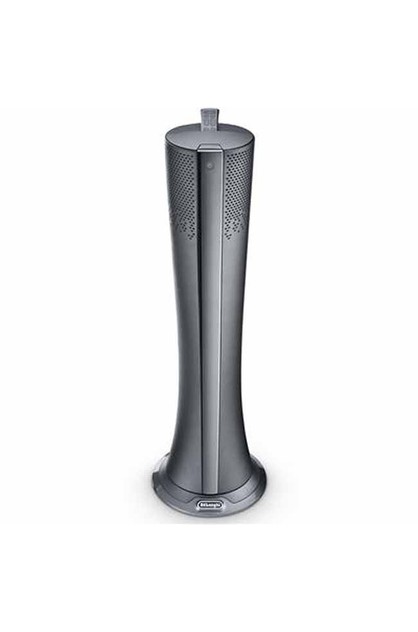 Power 220-240 V
Weight 7.4 kg
Heating power Max (W): 2000 Min (W): 1300 , Cooling power Max (W): 35 Min (W): 5
Dimension 270 x 270 x 850 mm
DeLonghi wins the award for the sleekest model on this list. By taking up a small space and being similar to a column, this is a powerful unit in a small package. This size has reflected directly into the filter, which will need to be replaced more frequently than others.
The heating feature is an excellent addition for the cold winter nights. This is my personal favourite due to this function.
The cooling capacity doesn't do more than provide a fan, but it does have many options with 10 different speeds. This is an excellent choice for people who want to combine their heating units with air purifiers.
Features You Need From the Best Air Purifiers NZ
The two most important features that you need to keep a lookout for are the filter types and the surface area. The surface area and fan settings have some crossover. We will go through the details below.
Surface Area Covered
The surface area of most air purifiers will be able to handle medium to large living rooms. Given the importance of this, all of the purifiers that we reviewed can handle larger environments.
Measure your room by square meters and speak with customer service agents to define what you need. The Phillips maxes out at 95 square meters.
Fan Settings
Fan settings dictate the amount of variance that an air filter has when purifying your room. Our DeLonghi model has the highest amount of fan settings at ten. As the fan settings go higher, the power increases. Check the owner's manual if you want to be sure of the difference between one and ten.
Quiet Mode
A quiet mode is something that you activate overnight to prevent the fan from getting too loud. Sheffield and Phillips are the two best examples. But the DeLonghi also has a low fan setting that you can time. Check out the fan settings with your model to be sure of what it comes with.
Energy Use
Air purifiers don't often come with energy warnings. None of the models on this list will cost you a lot when considering electricity. Those who have more features, such as the DeLonghi and the Dimplex, tend to use a bit more power.
Remote Control
The only unit on this list that comes with remote control is the DeLonghi. Some don't see the need for this. But, if you plan on placing your air purifier in an unusual location or have a large room, this may be a substantial investment for you.
Dehumidifier
This is a purely optional feature for air purifiers, but improving air quality for some means reducing the moisture. Humidity can make the air seem muggy and unpleasant to be in. Others may not mind it as much, so base this feature on the needs of your family.
The biggest issue with this is needing to empty out a tank every so often to remove the collected water. The Dimplex is the only product with this feature.
Hot and Cold Functions
Some purifiers like to combine other features to make the environment more pleasant for them. This feature does not improve the air quality to any degree, but it may enhance your feeling of the room. DeLonghi is the only product that includes both settings.
Timer
Timers will dictate the period that the unit remains active. Those with a 24-hour timer will allow you to limit the usage of the purifier for the times you are there or awake. It is especially useful for those who are energy conscious. All of the units we reviewed have a time of some sort.
Air Quality Indicator
Air quality indicators tend to come in a couple of different varieties. Some may just have a red glow to indicate the need for the air purifier, others may go from green to yellow to red to indicate separate levels. The Sheffield and Phillips air purifiers have the clearest examples of this.
Smart Features
Given the demand to connect everything to the internet and applications, many companies are including smart features that allow you to adjust various settings from your phone. None of the purifiers we reviewed have this. As these features become more common, you are likely to see a change.
Keeping Air Filters In Mind
The most crucial aspect of your air purifier is the quality of the filter. A great deal of jargon that is used in this is overwhelming. Below is a simple explanation of the jargon and different types of filters.
CADR Ratings
CADR, or Clean Air Delivery Rate, ratings tell us the level of efficiency that an air purifier works in your home. It also gives you a good idea of the square footage that an air purifier is built for. This is dictated by AHAM (Association of Home Appliance Manufacturers).
The key is to multiply the square footage of your room by .144 to find out whether your unit can handle your room. A CADR of 300 can deal a place around 44 square metres. Measure the room you plan to place this in before making a purchase.
HEPA Filters
HEPA stands for High-Efficiency Particulate Air. HEPA filters are meant to capture the smallest particles that are produced. They are perfect for people who have allergies to a variety of things. They must meet strict standards in obtaining incredibly small particles at 2 microns.
Those at .3 microns or higher are considered hospital HEPA 13, which is best for higher-risk individuals. You may also see ratings from HEPA 11 to 14, which increase in quality as they go higher.
Be sure to ask the manufacturer of their standards on HEPA. The Phillips and Sheffield options have the highest standards on your list.
PMs
Most commonly, you will see a figure at 2.5PM, or particulate matter. The 2.5 addresses the micron size that the unit can handle, which is a factor included in HEPA. Others include 10PM, which is at a lower level. 2.5PM tends to be at a HEPA 13 level.
TVOC
TVOCs, or total volatile organic compounds, are materials that quickly become gas. Gasoline, wood, and coal are all examples. You would be surprised what can end up in your living room, but some people may not need this.
You will often see something like "99.7% TVOC" to indicate the amount that is taken out of the air. The Sheffield advertises itself with this feature. Having a diverse filter set can get expensive, but it is useful.
Conclusion
After an intensive review process of the best air purifier, the Sheffield Seven Stage Air Purifier takes the top spot. While there are air warmers, coolers, and dehumidifiers included on the list, the Sheffield does the best at what it sets out to be.
Its seven stage filter has a noticeable difference compared to our other options. As much as I love the warming features with the DeLonghi, the key is to have the versatility in your purification system.
It may be weaker than some of the other options, but this is easily one of our quietest options by comparison. When we set out to look for the best air purifier NZ has to offer, we focused in upon those that cover the most bases. Sheffield did so with the highest efficiency.
I'm a Consumer Review Specialist that loves to gab about the latest in appliances. As a dad, a lot of my energy goes into keeping up with my four-year-old.
I'm one of those people that needs his appliances to work. As a writer, I'd take some of the burden from your hands with my research. You can check me out on copysmith.org if you want to see any of my other work.